Emergency Loans for Bad Credit
All Fees Up Front
Don't worry about hidden fees – there are none! Our service is free!
Fast Loan Decisions
Send us your online inquiry form for a fast loan decision by our group of lenders.
Many Credit Types Welcome
When you send us your online request, don't fret about your credit status. Even bad credit types can be accepted.
Your Confidentiality Protected
We do our utmost to protect your confidentiality by using top SSL technology to encrypt your personal information.
Begin Anytime!
The website at Capital Bad Credit Loans is available anytime you're ready to fill in your quick request form for bad credit loans.
Happy to Help
We are waiting to see how we can help you with your emergency financial needs, whatever they are!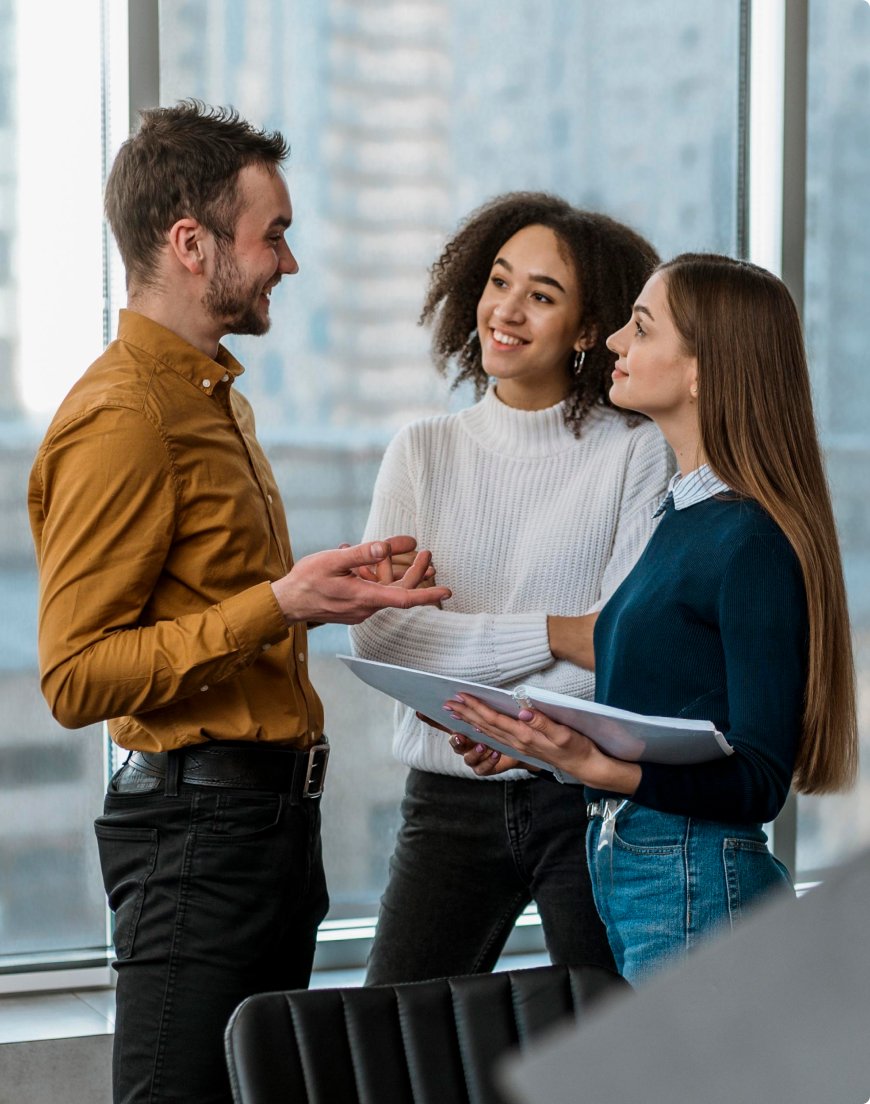 Emergency Loans for Bad Credit: A Complete Walkthrough
You need emergency cash, but you are worried about your credit history. Who should you turn to then?
We're here to help you look into borrowing money from loan providers who do NOT look at just your credit score!
Let's guide you through the important things you have to know about emergency loans for bad credit.
What Is an Emergency Loan?
An emergency loan is usually a short-term loan that you pay within 30 days to 6 months. In return, it can take you as soon as 24 HOURS or one business day to get your emergency cash.
This type of loan can either be secured or unsecured. Having collateral as a requirement depends on the lender you are borrowing from.
It is a type of financing to fund urgent and unexpected expenses.
How Do Emergency Loans for Bad Credit Work?
An emergency loan is available even for those with low credit scores. Such loans may still involve credit checks, but lenders will also consider other factors to approve your loan request.
The main thing that is important for creditors is your ability to repay the emergency cash that was lent to you.
The minimum credit score requirement is not the make-or-break factor of your loan request process.
IMPORTANT NOTE: Emergency loans for bad credit should be ONLY used as temporary relief. Seek credit counseling if you are dealing with debt and credit difficulties.
List of Emergency Loan Lenders and Options for Those With a Poor Credit Score
These are the types of emergency loans you can check out, especially with bad credit.
1. Payday Loans
Your traditional payday loan is an unsecured personal loan. You do not need collateral or a good credit score to get loan approval.
Payday loans generally have a very short term of one to two weeks.You can borrow only a small amount while lenders charge you a very high-interest rate.
Your creditor will require you to repay these small emergency loans with your next paycheck. You can authorize them over your bank account, or high-yield savings account for more convenient repayment.
Check out: Credit Union Payday Loans
They are under federal credit unions, which are nonprofit organizations. They are designed to provide financial help to members so loan terms are more lenient.
2. Personal Loans/Installment Loans
You settle the balance of your unsecured personal loans in monthly payments throughout your loan. They are sometimes referred to as installment loans.
These loans have a longer loan duration. It will depend on both the direct lender and the amount. It can vary from a couple of months to years.
Relative to a payday loan, the lender offers HIGHER amounts at LOWER interest charges for personal loans.
Loan amounts range from $100 to $5000 added with their corresponding interest rate spread throughout your loan duration. Payment is more manageable for the borrower.
Getting unsecured personal loans is more difficult because the direct lender is typically not strict about how you use the loan proceeds.
Personal loan lenders will perform credit checks and may prefer a fair credit score. However, it is still possible for them to approve those with poor credit.
3. Credit Card Cash Advances
Through a credit card cash advance, you can borrow cash against your credit card account. It will appear as a transaction in your next credit card billing statement, but interest rate charging starts the moment you get the cash.
Your credit card issuer will not perform any credit check for this, but they will charge you with high interest and many fees. Some lenders may even charge origination fees.
This expensive unsecured loan features quick approval and release of funds, so you may use this as your final course of action when all else fails.
4. Car Title Loan
You can convert the equity value of your car or any vehicle as emergency funds. The direct lender will use your vehicle title as the collateral for a car title loan.
Similar to payday loans, a car title loan is a shorter-term loan you repay within 6 months. The difference is that a car title loan requires collateral.
Since this type of emergency loan is secured, fees and interest rates are lower. The downside is if you break your loan agreement, you will lose your car.
Your lender may perform a credit check, but they will look at your ability to repay the loan more.
The loan amounts for this type of loan range from 20% to 50% of the value of your vehicle.
5. Home Equity Loans
Another secured loan is a home equity loan or sometimes called a home equity line of credit (HELOC).
This type of loan is similar to a car title loan, but the collateral is your house instead.
Your lender can perform credit checks, but they will look into more factors other than your credit grade.
You can borrow higher amounts under this loan with lower interest rates at a longer repayment period. Its disadvantage is its elaborate processing of your loan request. You may also end up homeless if you default.
6. Credit Union
You can also approach the union you are a member of for an unsecured loan. They often have simpler terms and processes than banks, but they may have a requirement on the length of your membership.
It's possible that your union will not perform a credit check anymore if you have an active involvement in it.
In contrast to a bank and online loans, the amount you can get from union loans may be smaller.
Different unions will have different policies on charges, requirements, and loan duration. It is best to talk to your union directly for more information on their bad credit loans.
What Are the Benefits of an Emergency Loan With No Credit Check?
The best emergency loans work even with no credit checks to give you fast cash. You can get the money that you need within ONE business day only.
Lenders of urgent loans know that time is of the essence when it comes to your financial emergencies. They make processing your loan request generally easy, even for those with low credit.
Where Can I Use Urgent Emergency Loans?
Your bank account has its limitations, and you may experience unforeseen financially challenging times. Secure a loan to help you through these times.
Once a direct lender approves your emergency loan, you can use your funds for unexpected expenses, such as:
Health and medical bills
Funeral costs
Rent and mortgage payments
Unpaid bills
Home or car repairs
School expenses
Lenders also allow your funds to be used for leisure purposes like travel, events, and holiday celebrations.
Your bills, prepayment penalties, and fees must not add up and cause late payments. Your creditor can report slip-ups to the credit bureaus. They reflect in future credit checks.
How to Apply for Emergency Loans With a Bad Credit Score
Different lenders and loans will have different requirements and processes, but the following are the general requirements and steps for low credit urgent loans.
Requirements:
The basic requirement for all lenders is the age and residency of the borrower. You should at least be an 18-year-old US resident.
Documents you can prepare to show this can include a valid government-issued ID and proof of residency,like bills and rental contracts.
The next thing lenders will look at is your income stability. You can provide paystubs, bank statements, and other proof for this.
After gathering basic requirements, prepare to go through the following steps:
Step 1: Search for a Lender
There are many types of urgent loans you can choose from. Each loan has many lenders you can choose from also.
Compare as many options as you can for you to land the best deal. Inquire and negotiate until you find the best terms that work for your timing and budget.
Important factors you should consider are requirements, loanable amounts, interest and fees, loan duration, and speed of cash release.
Step 2: Fill Out an Application Form
Filling out an application form does not immediately come with debt payment obligations.
You can apply and seek a loan pre-approval for you to know what the additional requirements could be.
Applying under an online lender will allow you to speed things up. You can receive your emergency money on the same or next business day!
Step 3: Submit Requirements
As soon as you are pre-approved for a loan, your lender will ask you to submit a few more requirements to support your loan request.
Comply with these requirements to pursue your loan and get final approval.
Submission to online lenders can also be done virtually through website upload or email.
Frequently Asked Questions
What's the Easiest Loan to Get With Bad Credit?
Payday loans and car title loans are generally easier for bad credit borrowers.
Their processes and requirements are usually simpler. Your low credit standing will not be a major flaw for you as a borrower. However, they have relatively higher interest charges.
Do Banks Give Emergency Loans?
Yes!You can avail of a personal loan, HELOC, or credit card advance through banks. Bank loans are standardized and may have stricter minimum credit standing requirements.
The fastest processing takes days up to weeks. You will be asked to go through more paperwork, but the loan amount of bank loans is relatively higher.
How Fast Can I Get an Emergency Loan?
Within 24 hours or one business day.
As long as you complete your emergency loan application before the usual midday cut-off of lenders, you can get your loan on the same day or the next day.
Traditional lenders may take you days to weeks to get your loan.
Conclusion
Even with a low credit standing, you can still get the fast cash you need for your financial challenge.
You have many types of loans to choose from. Add to that, each type of emergency loan has various lenders available.
You can get your loan online, through banks, your employer, your union, and other lending organizations.
Start your search now for the loan and lender that fits your qualifications!
Let's Work Together to Get Your Fast Cash Today!
Submit your online inquiry form now and we'll get started!