All Fees Up Front
Don't worry about hidden fees – there are none! Our service is free!
Fast Loan Decisions
Send us your online inquiry form for a fast loan decision by our group of lenders.
Many Credit Types Welcome
When you send us your online request, don't fret about your credit status. Even bad credit types can be accepted.
Your Confidentiality Protected
We do our utmost to protect your confidentiality by using top SSL technology to encrypt your personal information.
Begin Anytime!
The website at Capital Bad Credit Loans is available anytime you're ready to fill in your quick request form for bad credit loans.
Happy to Help
We are waiting to see how we can help you with your emergency financial needs, whatever they are!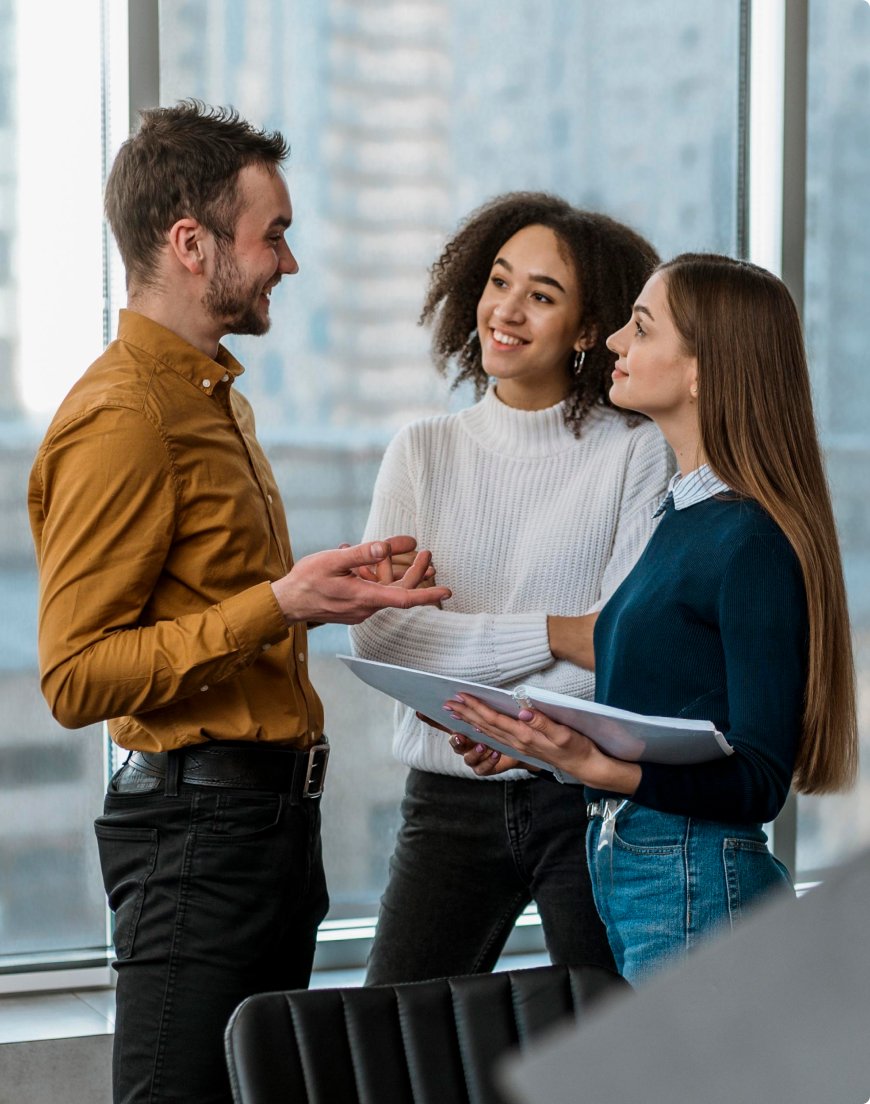 RV Loans for Bad Credit: How to Apply and Get Approved
Even with a bad credit grade, the world can still be your oyster.
You can find RV financing no matter your credit history. Yes, even with no to low credit scores!
Get ready to hit the road with the travel trailers, motor homes, or teardrop campers of your choice. We're here to tell you all about your soon-to-be camper loan.
What Are Bad Credit RV Loans?
RV loans or recreational vehicle loans secure financing for your RV purchase.
They include vehicles or trailers with home amenities like a kitchen, bathroom, and sleeping space. Examples of these automobiles are your motorhome, camper van, travel trailer, and caravan.
When we say bad credit RV loans, we are talking about how you can get a camper loan even with a poor credit score.
If you find RV financing from a bank or credit union, they typically require you to have a good credit history. Bad credit RV loan lenders see your credit history as an opportunity for you to improve!
How to Apply for a Bad Credit RV Loan and Get Approved
These are the requirements and steps to get your bad credit RV financing approved quickly. The following are protected with online security against fraud.
Requirements:
First, you must be of legal age and a citizen or permanent resident of the United States. Lenders expect you to have a bank account to receive the funds.
In terms of employment and income, you should have at least one of the two. You should prove your tenure or have at least two years of self-employment. For other sources of income, have proof of its consistency.
RV financing is intended primarily for recreational use only. Your potential RV should not be used as your future home, RV rentals, or for other income-generating purposes.
Bad credit and a few credit flaws are acceptable. Secure clearance and have nothing outstanding. You should have an overall positive loan background.
Bad credit RV loans generally require a minimum credit score of 550 and a minimum annual income of $20,000.
Once you have all the requirements checked, it's time to start applying!
Step 1: Check Your Credit
Before you apply for an RV loan, check your standing. Consult your existing creditors for this or online sources.
Get your record as accurate as possible. Settle mixups with your past transactions and get clearance.
Your lender will be less hesitant to grant you a loan if you prove that you can improve your credit standing moving forward.
Prove that your financial situation is improving and that you can repay the RV loan.
Step 2: Search for the Best Deal
Keep tabs on the RV that you like. Look for the seller offering the lowest price for it.
Feel free to negotiate your way through the best deal you can get. You might even get a few thousand dollars off the price tag of that travel trailer.
A lower RV price equals a lower loan amount that your lender will have to agree to. You will have better chances of getting your camper loan approved even with a low credit score.
Step 3: Save Up for Your Down Payment
You will essentially have an idea of how much your loan amount will be once you have an estimate of your RV price.
To have your RV released to you, you should pay a down payment on your loan. It usually starts at 10% to 20% of the debt amount.
If you pay more than the requirement, your balance lessens. This will increase your chances of getting your approval and possibly lower your interest rate. It will be easier for you to repay your loan!
Save up money and increase your down payment. This will make an impact on many other factors.
Step 4: Get a Pre-Approval
Pre-approved customers appeal more to dealers and their sales representatives. Dealers give them more negotiating power to land a better deal than other inquiring customers.
Once you are pre-approved, you can also decide better on the many factors that can affect your loan, such as if the RV you like fits your budget.
NOTE: It will not affect your records if you get a pre-approval from your lender and decide not to push through with your loan.
Step 5: Sign the Loan Agreement
As soon as you decide on committing to your RV loan, contact your lender. Seal the deal and sign the paperwork that documents your loan.
Once you accomplish the financing documentation, you will be driving away in your new RV.
Step 6: Build Up Your Score
Finish off your loan and fully own your RV by paying for its regular dues.
Remember that this is your new chance to prove to your lender that your bad credit is something in the past. Improve your credit grade through on-time payments.
When you can establish a positive pattern for your loan payments, you can talk to your lender and request lower interest charges.
Even better, you can enjoy better deals on your next loans regardless if they will still be RV loans or not. It is much easier for creditors to finance those with near-perfect credit.
List of RV Financing Options for Those With Poor Credit
Traditional lenders strictly offer loans to those with high credit scores. Here are some lenders that you can turn to provide financing even with a low credit score.
Online Lenders
You can get in touch with an online lender anytime and anywhere. It is easy to get a quotation from online lenders.
Transacting with them will not require you to visit their physical office. The disadvantage is that their services are less personalized than other lenders.
With online lenders, loan terms and rates usually depend on your location.
So make sure to do your research and find the best financing solution for your situation.
Dealership Financing
Another convenient and accessible option for you is dealership financing.
While looking at RVs at different dealerships, you can also ask for their loan rates. It will be easy for you to talk to your sales representative both regarding your camper and your loan.
Dealership financing is your ONE-STOP SOLUTION, but its rates can be more expensive than many lenders.
Lending partners usually offer dealerships with incentives for loan referrals. In return, dealerships put forward the loan with a higher referral fee instead of the one with a lower interest rate for you.
Banks
Many people have banks as their go-to option when it comes to loans. Many think of banks first when they think of loans.
You can choose a bank loan if you have a good relationship with your bank. They may give you lower interest rates for this. They are also more familiar with your financial capacity.
Banks follow strict standards. You may have to go through a lot of paperwork when dealing with them.
Credit Unions
If you have a membership in a credit union, that is another option you can turn to. If you do not, there may be a credit union in your community with easy membership requirements.
It may be easy to be part of one, but that also means that credit unions are varied.
Some have minimum credit scores, while some can look past them. More importantly, some may NOT accommodate RV loans.
Other Options for Financing
The following are the other loan options that you have for financing a lower-cost or used RV:
Personal Loans – If you do not qualify with the other creditors, you can take out a personal loan and use the money to finance the payment of your RV. Note that they charge origination fees.
Home Equity Loans – You use your house as collateral for this loan. You can use the funds to finance the RV that you are eyeing.
Peer-to-Peer Loans – You can also borrow from other people to finance your RV, but they can charge you high fees.
Your bad credit score won't be an issue with these options, but these creditors charge higher interest rates.
Frequently Asked Questions
What Is the Minimum Credit Score for an RV Loan?
The minimum credit score requirement for an RV loan is around 550.
If your credit score is around 550, you may still qualify for a camper loan with some creditors. You should prove that you can make your loan payment even with poor credit standing.
Ideally, your score should be close to 700 to reflect credibility and timeliness in payments. A higher score will make financing easier.
Which FICO Score Is Used for RV loans?
Standard ranges from 660 to 700 FICO score.
Many RV lenders consider a FICO score around 660 to 700 good and slightly above average. However, there are still lenders who approve RV financing for those with 590 to 650 FICO scores.
Take note that a low score may raise your interest rate. This will make your loan more expensive and challenging to repay. Most lenders may also require you to increase your down payment.
Can I Buy an RV With a 550 Credit Score?
Yes, you can. With a 550 credit grade and even past bankruptcies, you can borrow at least $10,000 for up to 12 to 15 years. Most creditors will require a 10% downpayment with this.
The annual percentage rate (APR) for this credit grade can reach 24.99% instead of the usual 4.74% rate for those with excellent credit.
Can I Buy a Camper With a 600 Credit Score?
Yes, of course. Financing a higher credit grade, even a 50-point increase, should be easier. You will be able to borrow more for a longer-term period than someone with a 550 score.
Your required downpayment could be lower. More importantly, the APR for the financing that you will get can be much lower.
Conclusion
You can drive away in an RV even with poor credit. MANY lenders offer bad credit RV loans!
Check your credit score today to know how near you are to getting the RV that you want. Inquire with creditors, and you might be surprised to get a pre-approval.
Let's Work Together to Get Your Fast Cash Today!
Submit your online inquiry form now and we'll get started!